Posted under:
General
Posted on: August 16, 2016
5 Reasons You Want a Dental Implant to Replace Missing Teeth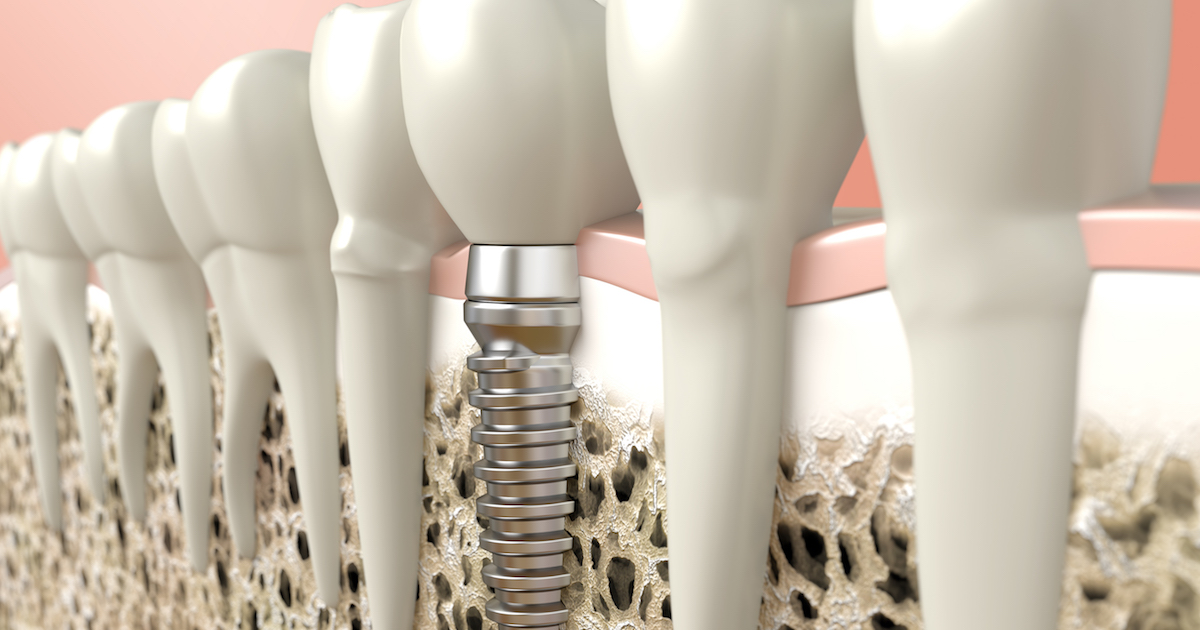 5 Reasons You Want a Dental Implant to Replace Missing Teeth
Have you lost a tooth due to damage or disease? You can replace the missing tooth with dentures, a bridge, or a dental implant. But today, both dentists and patients agree that a dental implant is the most comfortable, best looking, and long-lasting tooth replacement option.
What is a dental implant?
Dental implants are tiny titanium posts that get surgically inserted deep in the jaw to secure a dental crown. For complex cases, dental implants must be placed over several months. Simpler cases may be eligible for same day dental implants, but these same day dental implant costs may be slightly higher. Whichever procedure is used, the many benefits of dental implants make dental implant costs well worth it in the end.
5 Reasons You Should Choose to Use a Dental Implant
Dentists may often recommend a dental implant over other tooth replacement methods for a number of dental and personal reasons. Some of the most common:
Prevents Teeth from Shifting – When gaps are left between, teeth tend to shift. But a dental implant keeps teeth in their proper place.
Preserves the Jawbone – Without a tooth root in the jaw, the jawbone decays and diminishes. But a dental implant takes the place of the root to keep the bone healthy.
Superior to Dentures – Dentures tend to be uncomfortable, slip during the day, make eating a challenge, and affect speech. Plus, they often require repair and replacement, so although dental implant costs are initially higher, dentures eventually need more costly care.
Better than Bridges – Bridges can stress surrounding teeth and endanger your jawbone's health because they are supported by nearby teeth, instead of being secured by a tooth root. Both can cause pricey dental problems, which makes the higher cost of dental implants more economical in the end.
Maintains Facial Appearance – When you lose teeth, your face can start to look sunken in. But dental implants can preserve facial structure and keep you looking more youthful.
To get the dental care you deserve from an affordable dentist in College Park, call College Park Dental today at (301) 238-7083 or make an appointment.
---
College Park Dental offers affordable family dentistry and gentle, compassionate dental care in College Park. Our office is conveniently located with extended hours to meet your needs. At College Park Dental, we provide most dental services, from basic preventative care and general dentistry to specialized procedures and complete dental reconstruction. We accept most dental insurance plans and offer affordable financial solutions for any budget. Patient satisfaction is our top priority and we strive to provide the exceptional, affordable dental care and personal touch that lead to lasting relationships. A smiling patient is our greatest reward and we look forward to keeping those smiles healthy, beautiful, and bright. Discover an affordable dentist who truly cares at College Park Dental.