Affordable Smile Makeover Options in College Park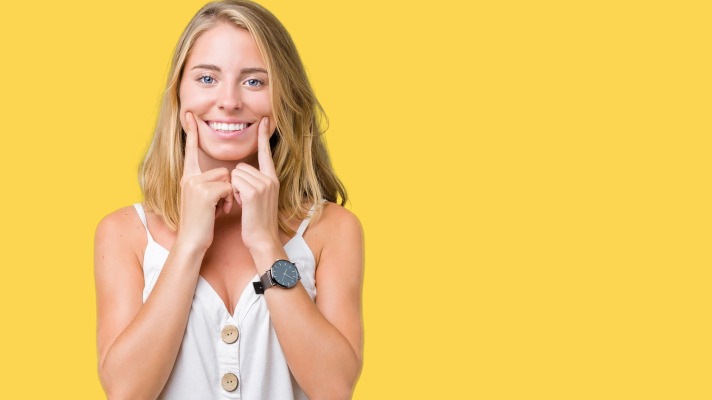 Finding the ideal way to keep your teeth looking their best can be challenging. The dental team at College Park Dental can help with smile makeovers that include teeth whitening procedures, caps or veneers, and dental bonding. We can also provide you with dentures and dental implants that are both functional and beautiful. Our dentists and dental hygienists will be happy to work with you to create a plan that will improve the appearance of your teeth and will allow you to show off the brightest and most beautiful smiles now and in the future. We are committed to the highest standards of excellence in dentistry and can help you design a smile makeover that works for you in College Park.
Finding Affordable Solutions for Cosmetic Dental Procedures
The cost of cosmetic dentistry is an issue for some of the patients we see at College Park Dental. While we make every effort possible to keep the costs of our treatment as low as we can, most dental insurance plans do not cover the costs of treatment that is deemed cosmetic in nature. This can make it less accessible for some of the patients we treat in College Park.
Many of the procedures we offer at College Park Dental are surprisingly affordable. For example, teeth whitening is not costly and can make a dramatic difference in the appearance of your teeth. Dental bonding applications are another low-cost option for patients who want to cover up stains or chips in front or side teeth. Our dentists will work with you to find the best options for your needs and your budget. We are committed to affordable dentistry in College Park.
Services We Offer at College Park Dental
The dental team at our practice can provide a wide range of options for enhancing your smile and improving the health and function of your teeth. Some of the most popular components of a total smile makeover from College Park Dental are listed here:
Dentures and bridges are ways to replace missing teeth with dental appliances that are permanently attached or removable. If your teeth are deteriorating because of gum disease or tooth decay, removing them and investing in dentures could be a great way to enhance your smile. If you are missing only a few teeth, a dental bridge could be the right solution for you. At College Park Dental, we will work with you to find the best possible options for restoring the function of your teeth. Dentures and dental bridges can make it easier for you to chew and bite food. They can also improve your appearance by eliminating gaps in your teeth that could cause embarrassment or an unwillingness to smile in social situations.
Dental bonding treatments are among the most affordable ways to cover up stains or minor imperfections in your teeth. Your dentist in College Park will apply a bonding resin to the visible surfaces of your teeth, which generally include the front and side surfaces. This resin will be matched to the natural color of your teeth and can be used to cover up stains and discolorations as well as small gaps and chips in your teeth. Bonding treatments can usually be completed in one visit and are a practical and cost-effective way to achieve a smile makeover in our area.
Veneers are very thin shells of porcelain or other materials that are customized to fit your teeth. These dental appliances fit over individual teeth to eliminate issues with discoloration, staining and minor chips that can affect the appearance of your teeth. Dental veneers are significantly more costly than bonding applications. However, these cosmetic options are also more natural looking and may last longer to provide you with a more attractive smile. If you have severe staining or discoloration or noticeable chips in your teeth, veneers could be a good addition to your smile makeover.
Dental implants are one of the newest ways in which to enhance your appearance by improving the quality of your bite and the way your teeth look. Implants are made of titanium and offer support for other dental appliances. Your dentist will typically place the dental implant and allow it to heal for a few weeks or months. Once it is securely in place, an artificial tooth, a short row of teeth or dentures will be applied to the implant. Since your dental implants work like the natural roots of your teeth, you can enjoy the greatest confidence when smiling, biting, chewing or speaking after your implant procedure is complete.
Teeth whitening procedures from College Park Dental include take-home kits and professional whitening in our office. The treatments we offer are much more effective than those available over the counter, giving you visibly whiter teeth quickly. Our team can design a treatment regimen that will enhance your appearance, allowing you to show off a brilliant smile to friends, family members and all those you meet.
Benefits of a Smile Makeover
Some of the most important advantages of investing in a smile makeover are listed here:
Boosting your self-confidence
Making a better first impression
Smiling more easily
Enhancing your self-esteem
At College Park Dental, our dentists can put together a smile makeover treatment regimen that will allow you to feel much more confident in a wide range of professional or social interactions. We are committed to the highest standards of excellence in the dental field and can ensure that your teeth look their very best every day.
If you are in the market for a smile makeover in College Park, contact College Park Dental at (301) 238-7083 to schedule your consultation with our team. We look forward to the opportunity to help you look and feel great every day and to show off your beautiful smile to everyone you meet.