Posted under:
Root Canal
Posted on: October 27, 2020
Are Cracked Teeth on the Rise?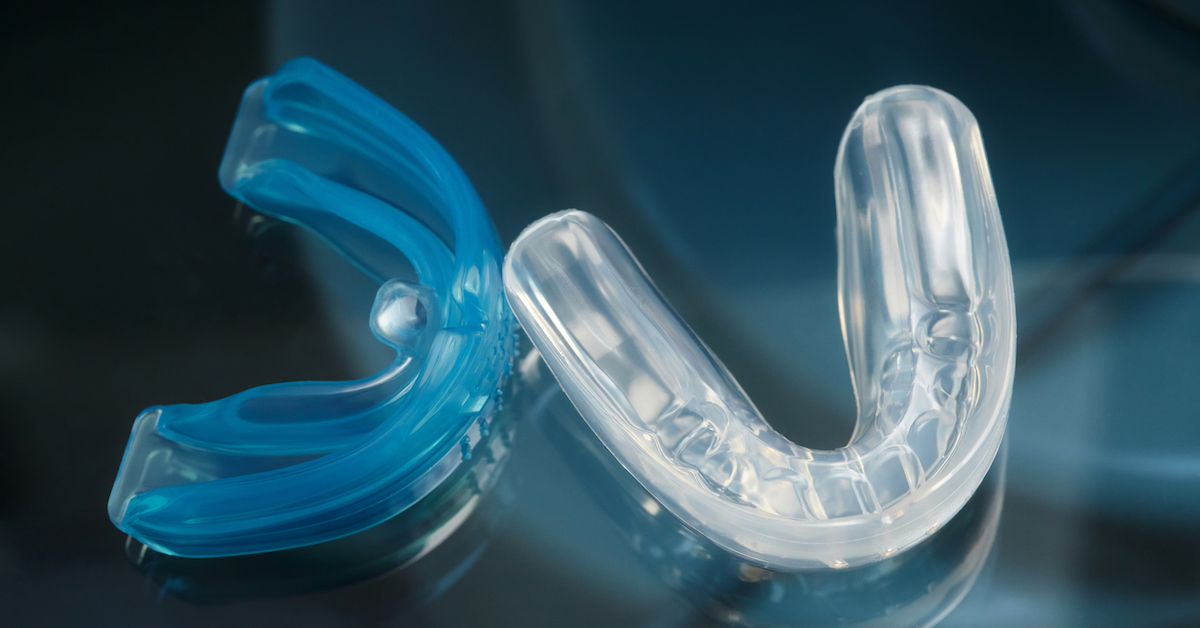 An article published in The New York Times in recent months indicates that dentists are seeing many more patients with symptoms most commonly associated with bruxism. Some of these symptoms include headaches, migraines and damage to teeth that requires the help of a professional dental team to address effectively. At College Park Dental, we offer practical solutions to help you and your family enjoy brighter smiles and the healthiest teeth possible. If you think you might be clenching or grinding your teeth at night or during the day, give us a call.
Does Bruxism Mean Teeth Grinding?
Bruxism is the technical term dentists use to refer to clenching of the jaw or grinding the teeth, especially during sleep. This can cause serious damage to teeth immediately and over time. Some of the most common risk factors for bruxism include the following:
Younger children are more likely to have bruxism than their older counterparts.
People who experience strong emotional reactions grind or clench their teeth more frequently.
Stress is a factor that can significantly increase both the severity and the frequency of bruxism.
Hyperactive, aggressive or competitive personalities are at higher risk.
Some psychiatric conditions and medications can contribute to increased risk of bruxism.
People with underlying health conditions like epilepsy, ADHD, Parkinson's disease and sleep apnea may also be at higher risk of this condition.
Some of the most common symptoms of bruxism include headaches, pain in the jaw and a general wearing down of the tooth enamel that can lead to increased risks of cavities, tooth decay and dental infections.
Is It Possible to Reduce Bruxism During the Day?
While most instances of bruxism occur at night, a few simple steps can help you to reduce stress during the day. This can lower your chance of damaging your teeth at work, at school or during your daily activities.
For tobacco users, reducing or eliminating your smoking or smokeless tobacco habit can lower your chance of bruxism.
Cutting back on coffee and other caffeinated beverages can also be helpful.
Meditation, if needed, and various relaxation techniques are a great stress-relief strategy and will allow you to reduce the frequency of grinding or clenching your teeth during the day.
How Our Dental Practice Can Help
The professionals at College Park Dental can provide you with regular check-ups and exams to spot the early warning signs of bruxism. This can allow us to create a personalized plan that will promote the health of your teeth and will reduce discomfort that can be associated with grinding your teeth or clenching your jaw. We can provide you with a custom night guard for your teeth that can prevent further damage from bruxism that takes place at night.
What Is a Custom Night Guard?
A custom dental guard is designed to fit over your teeth snugly and to provide a cushiony layer that prevents damage from clenching or grinding your teeth at night. These devices are an excellent way to protect your teeth and to reduce the risk of headaches and other symptoms of bruxism.
Is it Necessary to Get a Night Guard for Sleeping?
Many patients may not even be aware that they have bruxism until a friend or family member mentions it. Wearing a dental guard at night will reduce some of the less obvious side effects of bruxism, including headaches, trouble sleeping, pain in the jaw and, in some cases, temporomandibular joint syndrome.
What Is Temporomandibular Joint (TMJ) Syndrome?
More commonly referred to as the TMJ, your temporomandibular joint connects your jaw to your skull with muscles and ligaments. TMJ syndrome occurs when this joint is injured or stressed because of an accident or through repeated grinding and clenching of the teeth. Some of the most common symptoms of TMJ syndrome include popping or clicking in the jaw, pain when biting or chewing, a change in the way your teeth fit together when you bite and pain in the neck, shoulders, face and jaw.
Can a Night Guard Help With TMJ Pain?
In many cases, reducing the pressure that bruxism can place on teeth can give your jaw time to heal and to recover. This can help to relieve pain caused by TMJ syndrome and can ensure the best results for your dental care regimen.
Is a Custom Night Guard the Best Choice?
While you may be able to find generic dental guards for sale in various areas, these dental devices cannot provide the same level of protection as a custom-fitted guard that is designed to fit your teeth specifically.
Where Are Custom Dental Guards Available?
The staff at College Park Dental can provide you with the custom dental guard you need to protect your teeth while you sleep. Our team will work with you to take impressions of your teeth and to provide you with a dental guard that will fit securely over your teeth and will protect you against the damaging effects of bruxism for your jaw, your teeth and your overall state of dental health.
What's the Best Way to Manage the Costs of a Mouth Guard?
At College Park Dental, we know that cost can be a barrier for families in receiving the dental care they need to keep their smiles bright and their teeth healthy in College Park. We work hard to keep our dental fees as affordable as possible. We also accept some dental discount plans and most dental insurance, which ensures that you pay as little out of your own pocket as possible for all the services we offer for you and your family.
If you need experienced, high-quality dental care in College Park, our dental professionals are committed to helping you manage your dental care costs and provide convenient scheduling for these procedures. We offer comprehensive dental services that include custom mouth guards along with exams, dental X-rays, fillings and crowns to help you keep your teeth healthy and your smiles as bright as possible. Give us a call today. We are conveniently located and committed to helping you maintain the health of your teeth, gums and jaw now and in the future.