Do You Need an Oral Surgeon?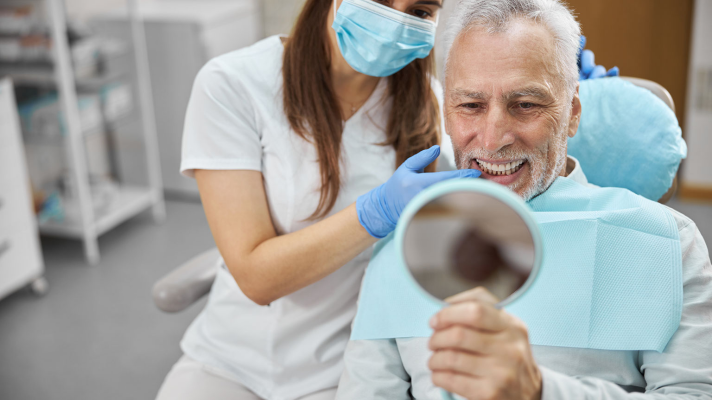 Some complex dental procedures in College Park require a specialist's touch. In these cases, an oral surgeon with extensive training in such procedures is your best option for care. This type of dental specialist has the necessary skills to operate on your teeth, jaws and other facial structures.
An Oral Surgeon Performs Tooth Extractions
When a tooth becomes cracked, broken, or infected, an oral surgeon will remove it at College Park Dental. After the extraction, an oral surgeon cleans the tooth socket and, if necessary, inserts a suture into the wound. This will help it heal faster and more completely.
Typically, an oral surgeon only removes a tooth when other avenues of treatment have proven ineffective. For example, a dentist can cap a broken tooth, but sometimes the pain of infection remains. Also, if you need dental implants, an oral surgeon must remove one or more teeth to make space for them.
Removing Your Wisdom Teeth
Most people get their wisdom teeth in their late teens or early 20s. In some cases, they may not cause discomfort, and if there is room in the back of your mouth, they can stay. Many times, though, these teeth cause dental issues.
Plenty of people have no space to spare for their wisdom teeth. They become partially or fully impacted, trapped above existing teeth. Because there are no spaces for them to move in, your wisdom teeth can cause problems.
Soreness, abscesses, and decay can result from impacted teeth. To prevent these issues, your College Park oral surgeon will remove the wisdom teeth. This type of extraction is relatively routine, and you will recover in just a few days.
Dental Implants Require Oral Surgery
Dental implants are a great solution when you lose one or more teeth. Although the implantation process has many steps, your oral surgeon has the skills it takes to restore your dazzling smile.
If you have experienced bone loss and your jawbone needs restoration to hold your implants securely, the oral surgeon may determine you need a bone graft before the implants are in place. This step adds time to the process, but it's all worthwhile in the end. You'll be able to smile more confidently and comfortably as a result.
Oral Surgery for Root Canal Complications
An apicoectomy is a procedure an oral surgeon performs fairly often. When you have an infected tooth and a root canal does not completely solve the problem, your oral surgeon does an apicoectomy.
During this straightforward operation, the oral surgeon removes the root tip of the affected tooth that was impossible to reach via the root canal. Without removal, the tip of the root can become infected and painful. The oral surgeon will pack the area after root removal to prevent future infection.
Other Issues That Require Oral Surgery
Oral health conditions that are less common and untreatable by a general dentist fall into the realm of your oral surgeon. Depending on the scope of your College Park College Park Dental, you may be able to get treatment for the following procedures.
Relief for Sleep Apnea
Sleep apnea can be life-threatening. An oral surgeon addresses this serious issue in one of several ways. One option is the removal of tissue in the throat and soft palate to expand the airway. The surgeon can also insert implants in the soft palate for greater stability. An additional option is surgery to reduce an enlarged tongue or move the tongue forward, minimizing its ability to block the airway at night.
Maxillofacial Surgery
This type of surgery addresses broken facial bones, a fractured jaw, and missing teeth that are the result of trauma. Oftentimes, this intricate oral surgery requires general anesthetic and a hospital stay. Depending on the extent of the injuries, a maxillofacial surgeon may have to operate more than once to fully address the issues and restore function to the mouth, jaws, and facial bones. With time to heal in between, this series of surgeries could span several months or, in extreme cases, years.
Reconstructive Surgery for a Cleft Palate
A cleft lip or palate is typically a birth defect that requires plastic surgery. However, when the cleft is severe enough to affect a child's ability to eat or speak, a maxillofacial specialist may take part in the patient's reconstructive team. Our oral surgeon applies the expertise needed for a fully functional result.
Oral Surgery Services in College Park
When any of the above conditions signal a need for an oral surgeon, contact College Park Dental in College Park for an appointment. We also offer emergency care if you have sustained a facial injury. We provide specialized care for wisdom teeth removal, tooth extractions, dental implants and other oral surgery applications. Our patient-centered approach to oral care ensures your treatment is as comfortable and effective as possible. Get in touch today.