Emergency Dentist in College Park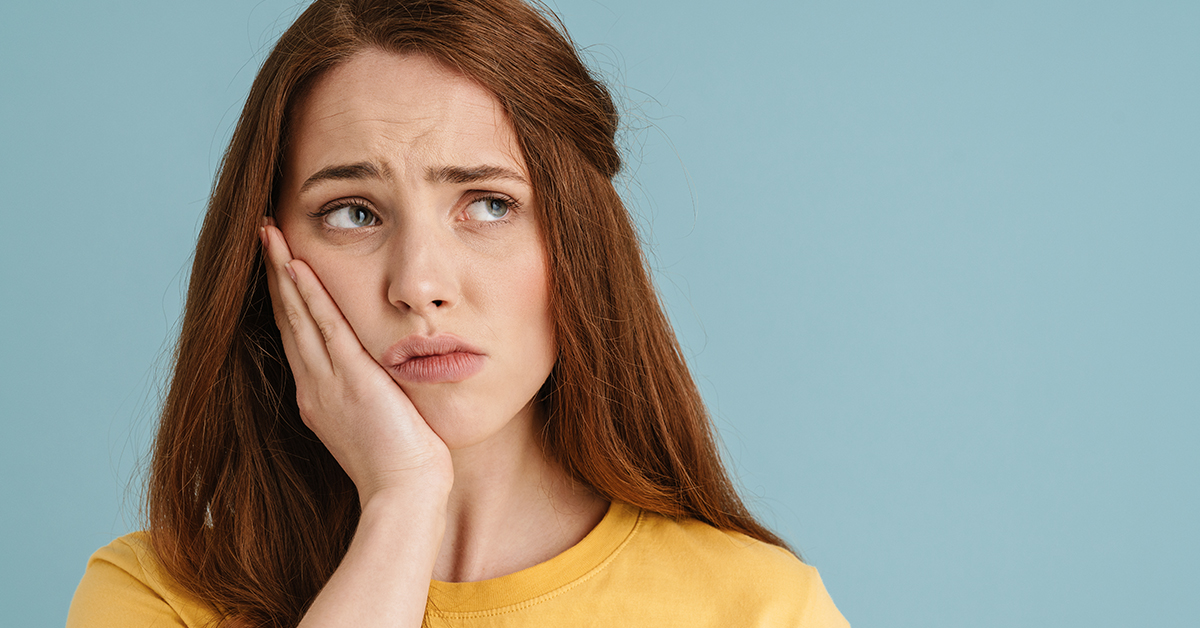 Emergencies are extremely stressful, especially dental emergencies. If you don't know whom to call when you're in considerable pain, that only makes matters worse. Whom do you call when you have a cracked or broken tooth, an abscessed tooth, or you're in excruciating pain?
If you need an emergency dentist, call our office during regular business hours, and we can help you. Having a list of emergency preparedness numbers can lessen the stress of an emergency, so consider putting one together. If it's after hours, you may need to go to the nearest emergency room. Otherwise, call us, and we'll help you.
How Do I Know If I Have a Dental Emergency?
If you need to alleviate severe tooth pain, repair structural damage to your tooth, replace a knocked-out tooth, or any other sudden situation, then you probably have a dental emergency and should call our College Park office right away. We can usually see emergency patients the same day they call. Otherwise, you can go to the nearest ER for treatment. Most emergency rooms have a dentist on call or on staff, depending on the size of the hospital.
A dental emergency is defined as a situation that can cause long-lasting or permanent damage if left untreated or one that can escalate into a more serious problem if not treated. If you're unsure, seek emergency treatment. It's better to seek emergency treatment unnecessarily than not to get it when you should have.
The six most common dental emergencies we treat include:
Abscessed teeth
Abscessed teeth become emergencies because you don't treat them when they are infected teeth, so they develop into abscessed teeth. An abscess can have life-threatening consequences, so you shouldn't ignore one. If you have an infected tooth, get it treated. The inflammatory bacteria permeate the very thin membranes in the mouth and get carried to the major organs, where they can cause severe illness and death. Good oral hygiene habits can prevent an abscess from forming, so make sure you have a good oral hygiene regimen that includes regular dental visits. If you have an abscessed tooth, call us today for an appointment.
Broken tooth
Teeth break for many reasons, including having a large filling, trauma, weak structure, age, and more. If you have a broken tooth, call our office right away if it's during regular hours. Otherwise, go to the nearest ER. Cover any jagged edges with dental wax, so you don't damage the inside of your cheek, then call our office. We'll see you as soon as possible. If it's after hours, you may need to go to the ER, but sometimes it can wait until the following business day. If you have questions, call us for more information.
Knocked-out tooth
We often see knocked-out teeth in teens, the very young, and active adults, but a knocked-out tooth can happen to anyone of any age. If you have a knocked-out tooth, immediately rinse it under warm water, hold it by the crown, and replace it in the socket. Next, call our College Park office immediately, and we'll see you as soon as possible. When a knocked-out tooth receives prompt treatment, the tooth can usually be saved, and you won't need an artificial replacement. If it's after hours, then go directly to the nearest emergency room.
Lost or loose crown or filling
If you've lost a crown or filling, or if one has loosened, then call our College Park emergency dental office for an appointment. You'll need to address this situation promptly, so the tooth doesn't become infected. We can provide you with a temporary crown or filling, or re-cement a loose one. If it's after hours, go to your nearest emergency room for a temporary solution, then call our office for an appointment.
Orthodontic device causing pain
If you have an orthodontic appliance, it shouldn't be painful. If it is, then call us for an appointment during regular business hours. Depending on the circumstances and the degree of pain, you may be able to wait until regular hours, or you may need emergency dental treatment at your local emergency room. If you have braces and the wires or brackets have come loose or broken, you need immediate treatment. Loose or broken wires or brackets can cut or damage the inside of your cheek and must be repaired as soon as possible. If it's after hours, then go to your local ER for a temporary treatment and call us during regular hours to make an appointment.
Severe toothache or pressure
If you develop sudden, severe pain or pressure in your tooth, seek immediate emergency treatment. Call our College Park office or go to your local emergency room. Sudden, severe pain usually indicates an emergency that shouldn't be ignored.
If you're in doubt about whether you have an emergency or not, call us or go to the local ER. It's better to obtain emergency treatment when you don't need it than not to receive it when you should have.
Do Dental Emergencies Always Have Pain?
Pain is very subjective, and everyone has a unique pain threshold. You can need emergency treatment without being in excruciating pain. The determining factor is the long-term effects that will arise if you don't treat the issue.
When Should I Go Directly to the Emergency Room Instead?
If you have any of the following:
Severe bleeding
Severe swelling
Sudden injury to the face, head, jaw, or teeth
Any of the above accompanied by: chills, fever, or difficulty breathing
Do All College Park Dentists Provide Emergency Dentistry?
The determining factor for emergency dentistry is the time of day. Anything outside of regular business hours is considered emergency treatment. Although all dentists are licensed for emergency dentistry, not all work outside regular business hours.
How Can I Avoid Dental Emergencies?
Maintaining a regimen of good oral hygiene that includes regular exams is the best way to avoid dental emergencies. However, if you or a loved one needs emergency dental treatment, call College Park Dental at (301) 238-7083, and we'll ensure that you receive the treatment you need.