Having a Tooth Extracted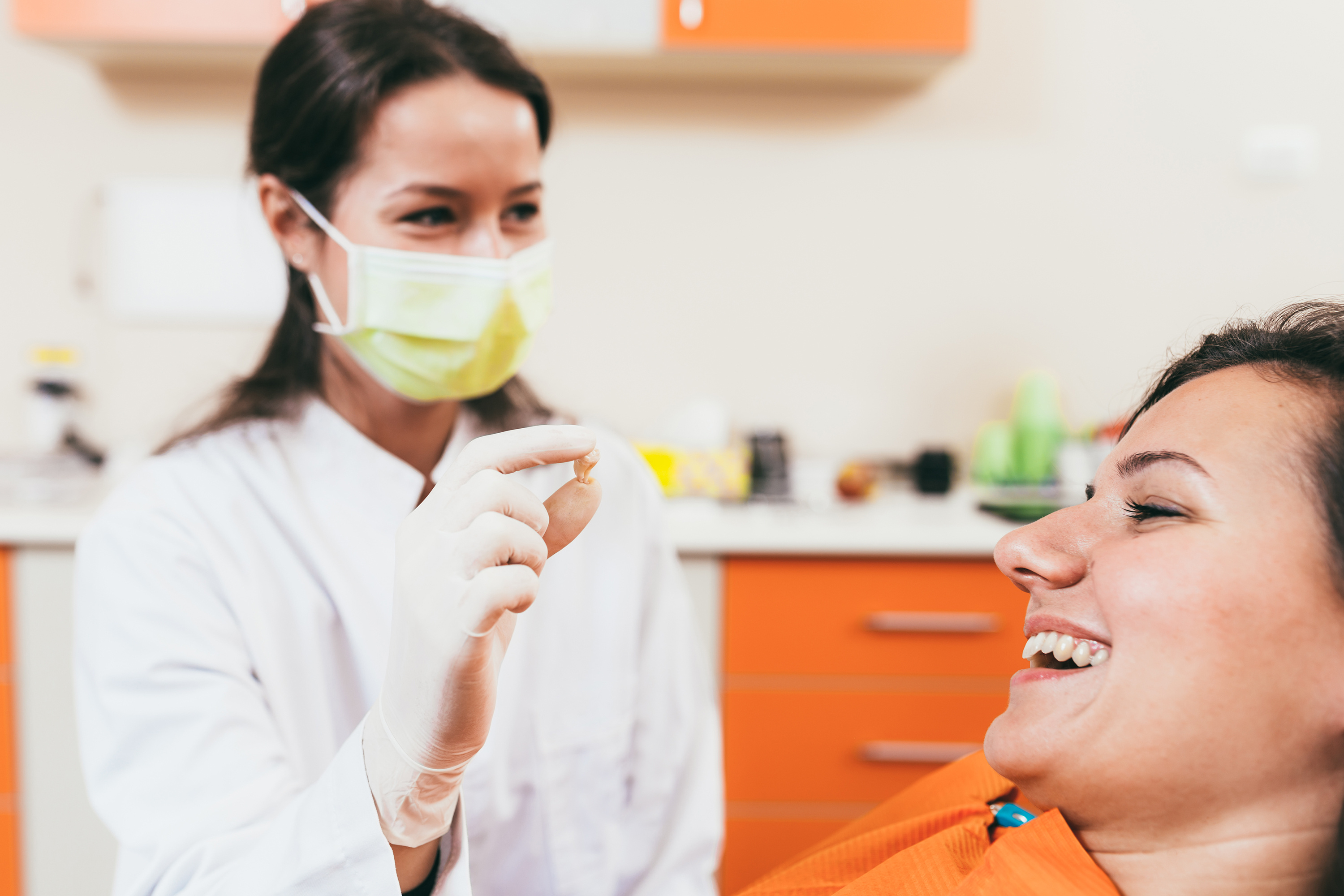 You may be feeling nervous about the idea of undergoing a tooth extraction, but rest assured that this procedure is quite common. During this dental treatment, your oral surgeon will separate the tooth from its socket and remove it from your mouth. At College Park Dental, our dental professionals have experience with both simple and complex tooth extractions. During an evaluation, we'll determine what type of procedure you need based on the location of your tooth and how much damage it has. In fact, irreparable damage, such as a break near the gum line, is one of the top reasons that people need tooth extractions. Extensive tooth decay is another common reason to have this procedure done. Sometimes, an oral surgeon in College Park will perform tooth extractions for orthodontic reasons or to relieve oral crowding.
Tooth extractions are considered simple when the tooth is above the gum line. In such cases, the oral surgeon may be able to take the tooth out with forceps. When the tooth is impacted, a surgical extraction is usually required. Impacted teeth occur when a tooth is stuck beneath the gums or in the jawbone. It's common for wisdom teeth to be impacted. Surgical extraction may also be necessary for teeth that have broken off quite close to the gum line.
What Happens During a Tooth Extraction?
When you arrive at the oral surgeon's office, you will have your mouth numbed using a local anesthetic. We will do this so that you won't experience pain or significant discomfort during the tooth extraction. Your oral surgeon in College Park may recommend general anesthesia or conscious sedation as well, particularly if you'll be having a surgical extraction. Whether you have some anxiety about the procedure or just want to make sure you're as relaxed as can be, sedation or anesthesia can help.
The oral surgeon at College Park Dental will then begin the extraction process. Special dental instruments will be used to loosen and take out the tooth. Once the tooth is out of your mouth, it will be time to clean the socket. Finally, gauze will be placed over the extraction site to tame the bleeding.
What's Involved in Tooth Extraction Recovery?
You may need around 48 to 72 hours of downtime to help you recover from an extraction procedure. For at least half an hour, you'll have a gauze pad in your mouth. Lightly pressing down on it will take care of the bleeding. Another important recovery tip is to stay away from hard and crunchy foods for a few days. Don't use straws either. Instead, sip from a glass and eat soft foods.
Beginning the following morning, please swish warm salt water around in your mouth. Do this a few times each day. You'll receive specific instructions from your oral surgeon in College Park. There may be additional suggestions for at-home care based on what type of extraction procedure you had performed.
Both drinking through a straw and smoking can cause you to develop dry socket. That's when the clot at your extraction site comes loose. A dislodged clot can cause pain and bleeding, so please wait at least 48 hours to smoke or use straws.
Swelling and pain are common reactions to tooth extractions. They're usually mild enough that over-the-counter painkillers will take the edge off. You could take ibuprofen or acetaminophen. Putting cold compresses or ice packs on your jaw will soothe the pain too. However, severe pain and swelling will require the oral surgeon's attention. Call the office if you experience those or other extreme side effects that may indicate an infection.
There's no need to replace wisdom teeth, but other extracted teeth should often be replaced. Your oral surgeon at College Park Dental may suggest putting in a bridge or a partial denture, or a dental implant may be best for you. Your oral surgeon will discuss the various options for you to consider.
Now that you know more about tooth extractions, you may be feeling less nervous about this procedure. Remember that extractions are common dental procedures, and your oral surgeon has done them many times before. On procedure day, your comfort and peace of mind will be prioritized from start to finish. And after a few days of downtime and recovery care, you should be back to your normal self.
If it's time to inquire about tooth extraction in College Park, call our office to set up a consultation. We look forward to speaking to you about this procedure and answering your questions. Our team wants you to go into your tooth extraction feeling confident about what to expect and knowledgeable about how the procedure will benefit you. We hope to speak with you soon about your oral health.