Taking Care of Your Smile in College Park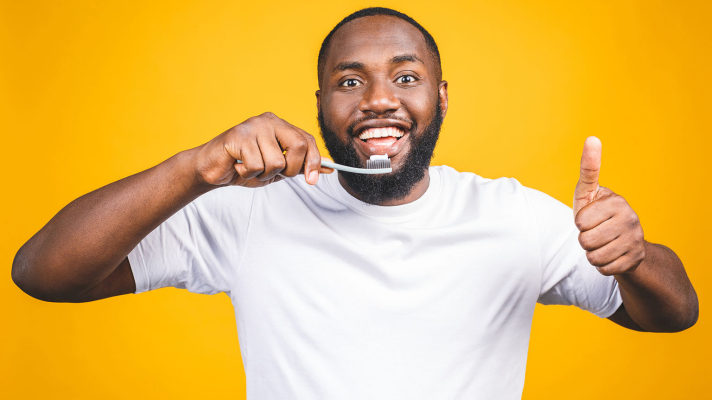 Smiling is easy enough that a baby can do it. In fact, newborns smile in their sleep. However, this familiar expression is incredibly powerful. Smiling brings benefits that can actually enhance your physical, mental, and emotional well-being. Are you ready to learn more about the perks smiling offers? Would you like to explore the steps that you can take to safeguard your smile? We'd love to discuss that and how our dentist in College Park and the team here at College Park Dental can support your efforts.
What Perks Does Smiling Offer?
Smiling delivers plenty of pluses. People wearing smiles are thought to be more approachable. They're also generally perceived as more attractive and more successful. Smiling's impact isn't simply external. Donning a smile can make you feel more confident and empowered. It can deliver a welcome boost in mood and self-esteem. This might be why studies suggest people who smile more are more likely to receive promotions in the workplace.
Smiling also offers perks for your physical health. The muscle movements associated with smiling trigger the release of serotonin and other chemicals that act as natural painkillers, so even faking a smile can help reduce pain and improve mood. A smile reduces stress, lowers blood pressure, and boosts your immune system, which can help you ward off illness.
What Steps Can You Take to Safeguard Your Smile?
Clearly, a toothy grin is a special thing. It merits protection. Fortunately, there are many simple steps that you can take to safeguard your smile.
Develop a Good Oral Hygiene Routine
Healthy teeth and gums are the vital ingredients for a gorgeous smile. A good oral hygiene routine that you follow faithfully is one of the best ways to keep your teeth and gums clean and healthy. Your routine should include the following:
Brushing: Brush your teeth twice a day. Use fluoride toothpaste, a soft-bristled toothbrush, and a gentle touch.
Flossing: Floss at least once a day. Utilize string floss, floss picks, interdental flossers, or a water flosser to get the job done.
Rinsing: Finish cleaning your mouth by rinsing with mouthwash. For best results, opt for one that does have fluoride but doesn't have alcohol.
Choose Nutritious Foods
Dining on nutritious foods is an excellent way to provide your body with the minerals, vitamins, and nutrients it needs to build and maintain both the sturdy teeth that light up smiles and the vibrant gum tissue needed to support them. As you're planning your menus, be sure to include a mix of colorful fruits and vegetables. Nuts and seeds, whole grains, lean meats, and dairy can also be excellent sources of the nutrients that your body needs to thrive. Aim for a variety, and be sure to include plenty of water for hydration.
Beware Acidic and Sugary Beverages
Are you a fan of energy drinks, sodas, sports drinks, or lemonades? Proceed with caution. Although these drinks may deliver a pleasant buzz or a sweet treat, they're not tooth-friendly beverages. The acid and sugar in their recipes can attack tooth enamel, weakening it.
Avoid Tobacco Use
The news that tobacco is bad for your health is hardly new. Why are dentists particularly opposed? Smoking and other forms of tobacco use pose special dangers for your oral health. It's more than foul breath. The use of tobacco products is tied to tooth discolorations, gum disease, and oral cancers.
See a Dentist in College Park for Regular Checkups
When you stop by College Park Dental for regular dental checkups, we're always happy to see you. We're delighted with the chance to develop long-term relationships with many of our customers because we know that these regular cleanings and checkups are an important part of maintaining good oral health. Whether it's the deeper clean, the preventative care, or something more, we're happy to provide the dental care that you need.
What Can a Dentist Do?
What can our dentist in College Park do when you visit College Park Dental for dental care? There are so many possibilities. When you come to our office for a checkup, our dentist can provide screenings and preventive care. You'll also receive a thorough professional cleaning that leaves your teeth cleaner and brighter than any at-home cleaning. Our dentist may offer advice about how you can improve your brushing or flossing. Or, they may detect a functional problem and suggest a fix. Repairing dental issues early minimizes pain and expenses. Do you have a cosmetic issue that's been bothering you? Our dentist may have a solution that will improve your smile, so be sure to ask.
Smiles are full of positives. When you'd like assistance caring for yours, count on our dentist in College Park. Contact College Park Dental to make an appointment.