Posted under:
Root Canal
Posted on: October 2, 2022
Time to Celebrate National Dental Hygiene Month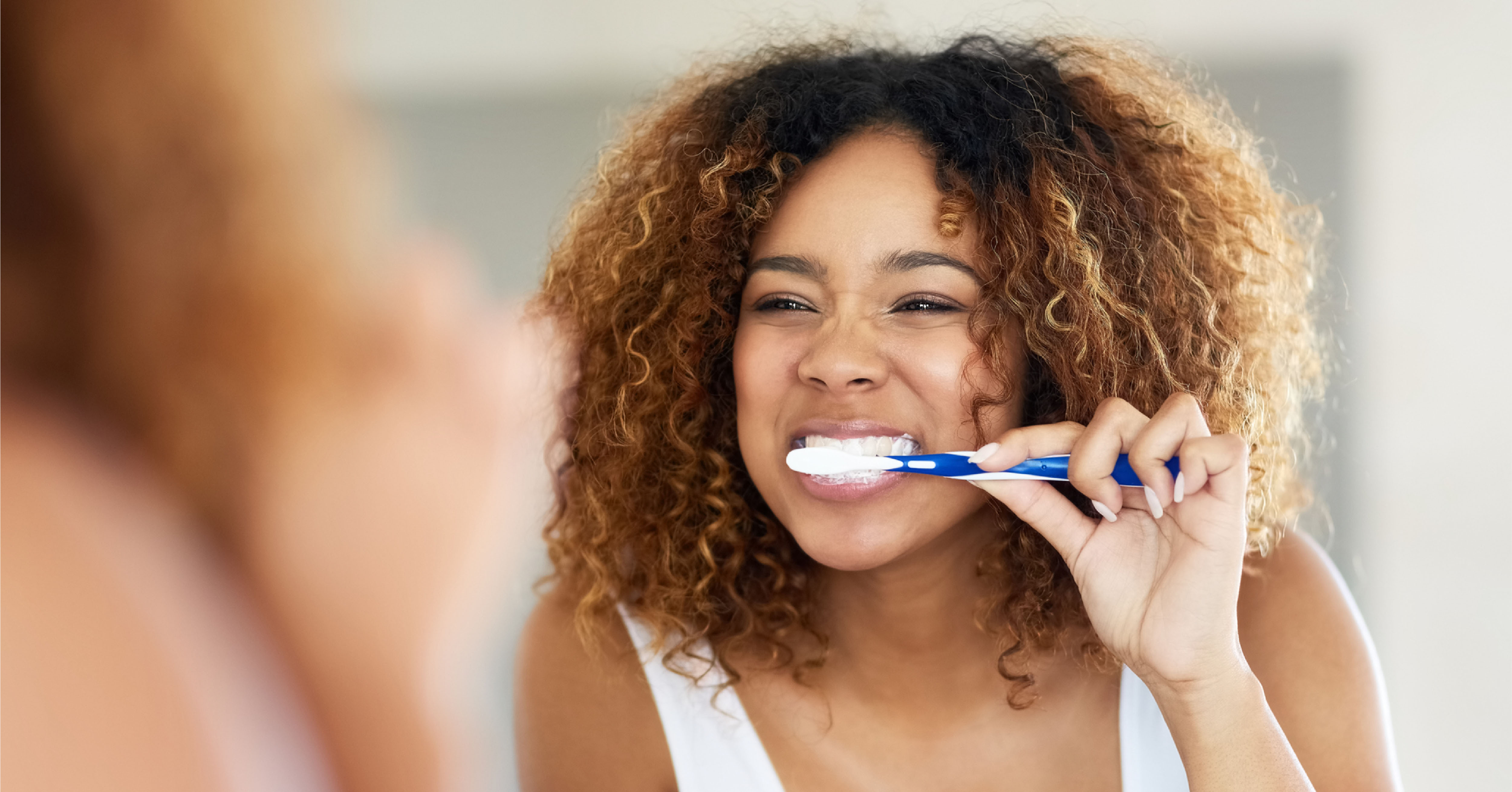 It's October, and you know what that means! It's time to enjoy some cool weather and free candy during Halloween. Along with that, it's time to celebrate National Dental Hygiene Month.
The main purpose of this national event is to raise awareness about the importance of good dental hygiene. The fact remains that many adults and children don't take care of their teeth the right way. This is why tooth loss, tooth decay, and gum disease are all on the rise. Thankfully, National Dental Hygiene Month hopes to change this.
The month of October is a time to evaluate your oral care routine. There are likely some areas where you can improve this routine and take better care of your teeth and gums. Just remember that there is only so much that you can do from home. You still need to make time to visit your College Park dentist for regular cleanings and dental exams.
Ways to Improve Your Dental Care Routine
In between going to see your College Park dentist, you have to make efforts within your own home to keep your gums and teeth happy. This is where National Dental Hygiene Month really shines.
During this month, dentists share all of the tips that you can use to keep your teeth and gums healthy. Here are a few tips and tricks that you should use to improve your oral health.
Time to Brush Twice a Day
How often do you brush your teeth? If you said every day, that is a good start. However, you should be brushing your teeth at least twice a day. If at all possible, you should brush after each meal or snack. Of course, this is not sustainable for everyone on a busy schedule. Thus, at least twice a day is your next best option.
That being said, you can't just focus on how often you bush. You also need to pay close attention to how long you brush your teeth. Your goal is to brush for two minutes every time that you brush. That means that you should spend at least four minutes each and every day brushing. In the grand scheme of things, that's not really asking a lot.
Of course, it can be easy to lose track of time when you are brushing. How do you know when you have brushed for two minutes, and how do you know if you have brushed each area of your teeth equally?
Fixing this problem is as easy as brushing your mouth in sections. Divide the areas of your mouth into four parts, and brush each of them for 30 seconds. This will make sure that you not only brush for two minutes but also brush each part of your mouth for an equal amount of time.
Time to Make Sure That You Floss
You may tell your dentist that you floss each day, but few people actually do. In honor of National Dental Hygiene Month, let's start doing what we say we are doing. In short, you need to make sure that you floss once a day.
Flossing your teeth keeps your gums healthy. In fact, using floss can promote blood flow to your gums. It removes food pieces from between your teeth and can help remove plaque too. This will not only improve your gum health but also make your breath smell better.
Time to Get Some Mouthwash and Fluoride
Do you want an inexpensive way to take your oral care routine to the next level? Add mouth rinses into your daily routine. The two best rinses to start with are mouthwashes and fluoride. Both of these are fairly cheap and easy to use.
With mouthwash, you want to use it in the morning. This is a great way to kill bacteria that has spread and developed in your mouth overnight. Alongside freshening your breath, it improves the health of your gums.
Next, you can use a fluoride rinse at night. Fluoride is a naturally occurring mineral that your teeth use to strengthen their enamel. Using fluoride regularly can make your teeth stronger and less likely to get cavities.
Time to Chew Sugar-Free Gum
If you are in the habit of brushing after every meal, what would you do if you are out eating and don't have a toothbrush? It's a common problem for a lot of people. However, did you know that the solution is as simple as chewing sugar-free gum?
There are tons of sugar-free gums out there for you to choose from. Many of them actually have the American Dental Association's logo right on their packaging. Thus, after your next meal, grab a piece of sugar-free gum. Chew on it for about 20 minutes before you spit it out.
Want to know how gum improves the health of your mouth? It increases the saliva production, which washes away food particles and bacteria that end up in your mouth after eating. The saliva also contains minerals that strengthen your teeth after you eat something acidic.
Let's Give Thanks to the Professionals
The best part about National Dental Hygiene Month is coming up with ways to improve your dental care routine. However, there is another aspect to this national event. A lot of people use it as a time to say thanks to the dental hygienists who spend a lot of time keeping their mouths disease free.
Remember that dental hygienists work so that you can have a healthy and happy mouth. Also, they have to go to school for years to develop the skills needed to do the job. It's nice to say thank you to the people who take so much time to keep your smile beautiful.
Visit Us for National Dental Hygiene Month
Since it's National Dental Hygiene Month, now is the best time to get a dental cleaning or oral exam. If you are looking for a good dentist in College Park, give our dental office a call. We have the best dentist and dental hygienists in all of College Park. Let us set up an appointment for you.