Tooth Sensitivity in College Park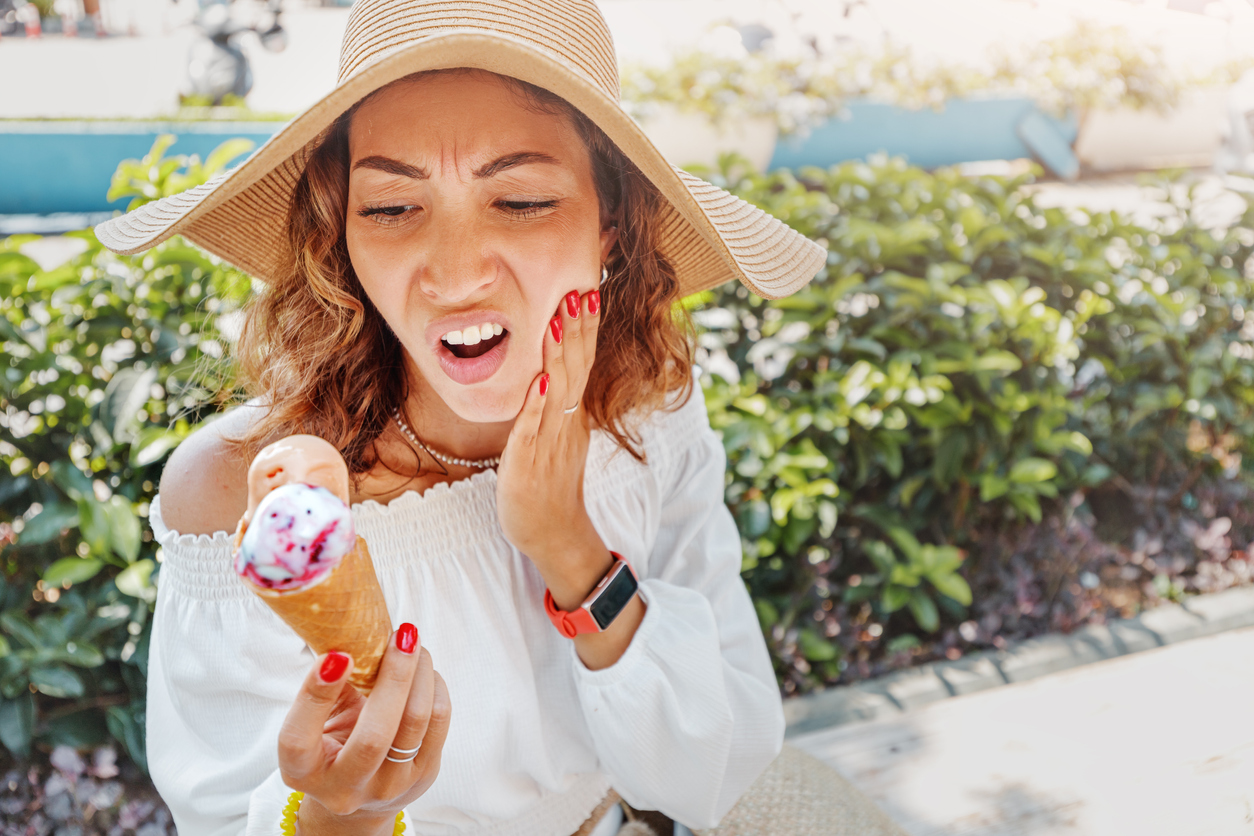 Are you experiencing tooth sensitivity in College Park? Don't let your favorite treats or beverages be the cause of dental pain any longer. At College Park Dental, we understand the frustration and inconvenience that comes with tooth sensitivity. It is more than just a nuisance; it can be a sign of underlying dental problems that need attention. Our team of experienced dental professionals is here to provide you with quality dental care to target your tooth sensitivity effectively.
What Are the Symptoms of Tooth Sensitivity?
Tooth sensitivity happens when the dentin, the layer of the tooth under the enamel, becomes exposed. The dentin is softer than enamel and has small channels that lead to the tooth's center, where the nerves are located. When dentin is exposed from worn enamel or decay, stimuli like hot, cold, or sweet foods can reach the tooth's nerve, causing pain. People with this condition often report sensitivity to cold air and sour foods. If you're experiencing dental sensitivity, your enamel may have worn away. Visit our dental office to explore effective solutions and regain a pain-free smile.
Why Do People Develop Tooth Sensitivity?
Brushing too hard and grinding your teeth can wear away the protective enamel on your teeth, leaving them vulnerable. Additionally, consuming overly acidic foods and drinks can erode the enamel, leading to tooth sensitivity and pain. Discussing your symptoms with your dentist in College Park is crucial because it can be a sign of other dental problems that need treatment. Identifying the causes and seeking appropriate dental care can help alleviate sensitivity and restore your ability to enjoy your favorite foods and drinks.
How Is Tooth Sensitivity Treated?
When it comes to treating tooth sensitivity, your first step should be scheduling an appointment with a dentist, who will conduct a comprehensive check-up to determine the underlying cause of your dental discomfort. If tooth sensitivity is diagnosed, they will guide you through the various treatment options available, tailoring a personalized plan just for you. Rest assured that several effective treatment options can alleviate tooth sensitivity.
One popular option is desensitizing toothpaste, readily available over the counter. These specialized kinds of toothpaste block the transmission of sensations to the nerve endings, relieving tooth sensitivity. Our experienced dentists at College Park Dental can recommend specific brands with proven efficacy.
Another effective treatment is fluoride application. Dentist-applied fluoride treatments help strengthen tooth enamel, reducing sensitivity and minimizing discomfort. Additionally, our team can assess whether you are a candidate for a prescription fluoride custom tray, which allows you to continue the treatment at home.
In cases where extreme sensitivity is caused by exposed dental roots, treatments such as bonding, fillings, crowns, or inlays may be recommended. Bonding involves the application of resin to the affected teeth, addressing sensitivity resulting from flaws or decay. Alternatively, our dental experts might suggest a filling, crown, or inlay to effectively reduce sensitivity. Contact us today to schedule an appointment and take the first step toward finding relief from dental discomfort.
How Do You Prevent Teeth From Becoming Sensitive?
Gentle is the name of the game when it comes to preventing tooth sensitivity. Choose a soft-bristled toothbrush, and don't press too hard when brushing to avoid wearing away precious tooth enamel. You also shouldn't put too much pressure directly on the gum line. Remember to tilt your toothbrush at a 45-degree angle. And watch out for abrasive toothpaste. If you're unsure which one's right for you, we can make a personalized recommendation that fits your needs.
Make some adjustments to your diet. Acidic foods and drinks are the main dietary culprits that can erode your enamel and crank up the sensitivity meter. Try to avoid carbonated drinks, citrus fruits like oranges and lemons, sticky candies, wine, and sugary carb-loaded treats. If you indulge, rinse your mouth with water afterward to balance the acidity. Hold off on brushing right away. Instead, give it about an hour to let your teeth recover and strengthen their protective surfaces before you start scrubbing.
You'll Find Affordable Dental Care in College Park
At College Park Dental in College Park, we understand the importance of affordable dental care that meets all your needs. We prioritize your oral health and encourage you to seek timely dental care to prevent minor sensitivity issues from escalating into major problems.
Prevention is key, and addressing a dental concern before it requires extensive treatments like root canals is always better. Our dedicated team is committed to providing exceptional care to our valued patients. Our experience and use of the latest dental technology help you and your family receive the highest quality dental treatments available. You smile matters to us, and we strive to keep it radiant and healthy.
Don't let tooth sensitivity stop your enjoyment of your favorite foods and drinks. Take the first step toward a confident smile by scheduling an appointment with College Park Dental today. Our team is eager to provide you with the personalized care you deserve. Let us help you regain your comfort and joy in smiling!