Posted under:
Root Canal
Posted on: January 21, 2023
Top 10 Tips for Brightening Your Smile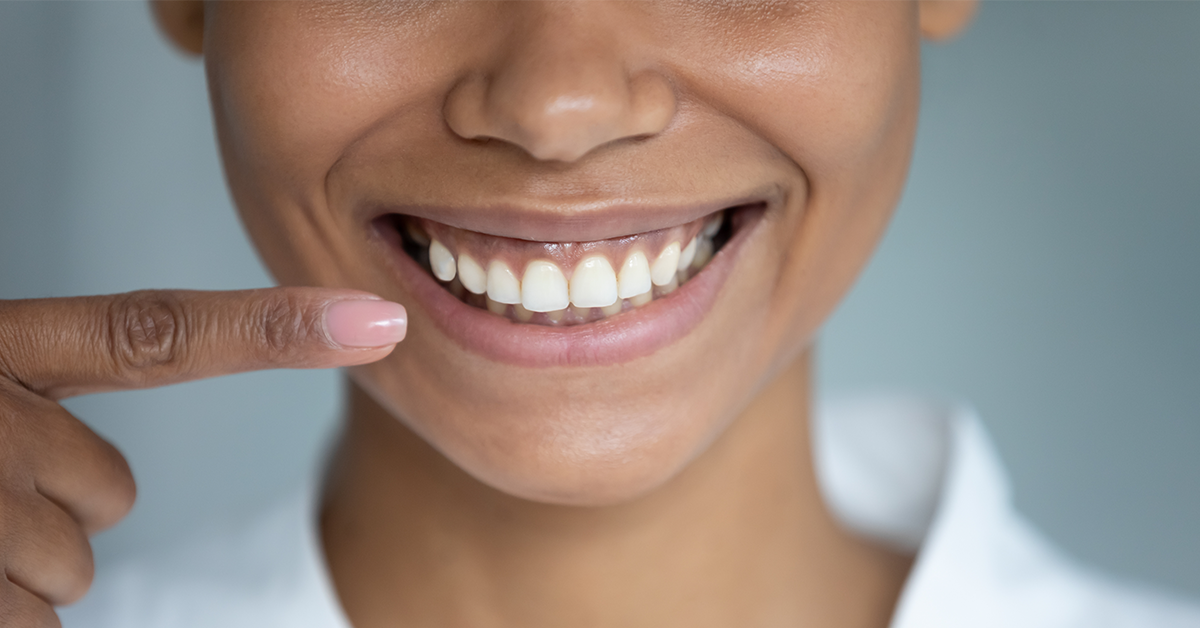 If you are sometimes embarrassed by a less-than-perfect smile, College Park Dental can help you to feel much more confident about your appearance. Our dental team can deliver proven solutions that will brighten your smile and help you show off those pearly whites with pride. We are committed to the highest standards of dentistry in College Park and offer practical suggestions that can help you keep your teeth whiter and your smiles brighter for a lifetime of greater confidence. Here are 10 of the best ways to improve the appearance of your teeth this year.
Avoid Foods That Stain Your Teeth
It may seem obvious that you should avoid foods and activities that can stain your teeth. Unfortunately for many of us, however, some very healthy and appealing foods are also common culprits in causing stains that can affect the look of your teeth. Blueberries, red wine, and coffee can stain tooth enamel and create a less-than-appealing look for your teeth if not rinsed away completely. Our dentists can provide you with practical guidance and services to remove stains and to help you prevent them in the future.
Brush Your Teeth After Every Meal
Brushing your teeth correctly and after each meal or sugary snack can be one of the most important elements in your dental care regimen. At College Park Dental, we can offer you a demonstration of proper brushing technique to ensure that you can remove as much plaque from your teeth as possible. We also recommend brushing your tongue to reduce concentrations of the bacteria that normally live in your mouth. These strategies can assist you in managing the health of your teeth and in providing you with a brighter smile during all your daily activities.
Learn to Floss the Right Way
During your regular dental examinations or teeth cleaning appointments, our staff can show you how to floss your teeth in the best way possible. Flossing at least once daily removes food particles stuck between teeth that can interact with bacteria to create plaque. Since plaque can harden into tartar if not fully removed, the right flossing technique can make a big difference in the appearance of your smile and the health of your teeth.
Correct Crooked Teeth
College Park Dental can also deliver the right orthodontic services to correct minor or significant misalignments of your teeth. This can boost your self-confidence and can improve your bite to help you feel much better about showing off your smile to those with whom you come in contact. Presenting a row of even and white teeth can help you to feel much more confident and self-assured about your appearance to help you manage your social interactions with greater ease.
Fix the Gaps Left by Missing Teeth
Bridges are one of the most common ways to resolve problems with missing teeth. These dental appliances consist of a framework to which artificial teeth are attached. Bridges can be removable or may be attached permanently to the adjacent teeth for added stability. Dental implants can also serve as attachment points for artificial teeth and are a permanent option for improving your smile and filling in the blanks in a row of teeth.
Stop Damage Caused by Grinding or Clenching Your Teeth
If you have problems with bruxism, which is a condition that results in grinding or clenching your teeth unconsciously during sleep, College Park Dental offers customized and fitted dental guards that can shield your teeth from damage caused by grinding your teeth together at night. This can significantly lower your risk of damage to tooth enamel and some of the painful dental conditions that can result from this unwanted activity. Our dentists in College Park will provide you with practical options for managing bruxism to protect your teeth from harm.
Eat a Healthy Diet
A balanced diet with plenty of vitamins and nutrients can also be a practical way to build stronger teeth. Avoiding sugary foods and brushing immediately after consuming them can reduce your risk of tooth decay. This can keep your smile looking its best now and for many years into the future. The dental team at College Park Dental can provide you with the right recommendations for stronger and healthier teeth and can recommend dietary changes that can boost the beauty of your smile.
Make Regular Visits to College Park Dental
Routine dental visits at our office can also play a big role in keeping your teeth as beautiful and appealing as possible. We offer dental cleanings that will remove much of the plaque and bacteria from between and behind teeth to lower your chance of tooth decay. Dental cleanings can make your teeth feel cleaner and can ensure that they look their best for a lifetime of more beautiful smiles.
Replace Your Toothbrush Regularly
Your toothbrush has a useful life of about three months. After this time, you should replace it to prevent worn-down bristles from causing damage to your teeth. Your toothbrush should also be replaced after any illness to prevent germs from reinfecting you after you recover. Use a toothbrush with soft bristles and brush gently but thoroughly to prevent damage to your teeth.
Take Care of Your Teeth
Never use your teeth as a tool to open bottles or to twist off lids on other objects. This is one of the most common reasons for breaking or damaging your teeth. If you treat your teeth well, they will provide you with many years of functionality and will continue to look great now and for many years into the future.
At College Park Dental, our caring and experienced dentists can provide you with the right help for all your dental care requirements. Give us a call today at (301) 238-7083 to schedule an appointment or to request more information about any of the services we offer in College Park. We look forward to the chance to serve you.