Your Guide to a Successful Oral Surgery Experience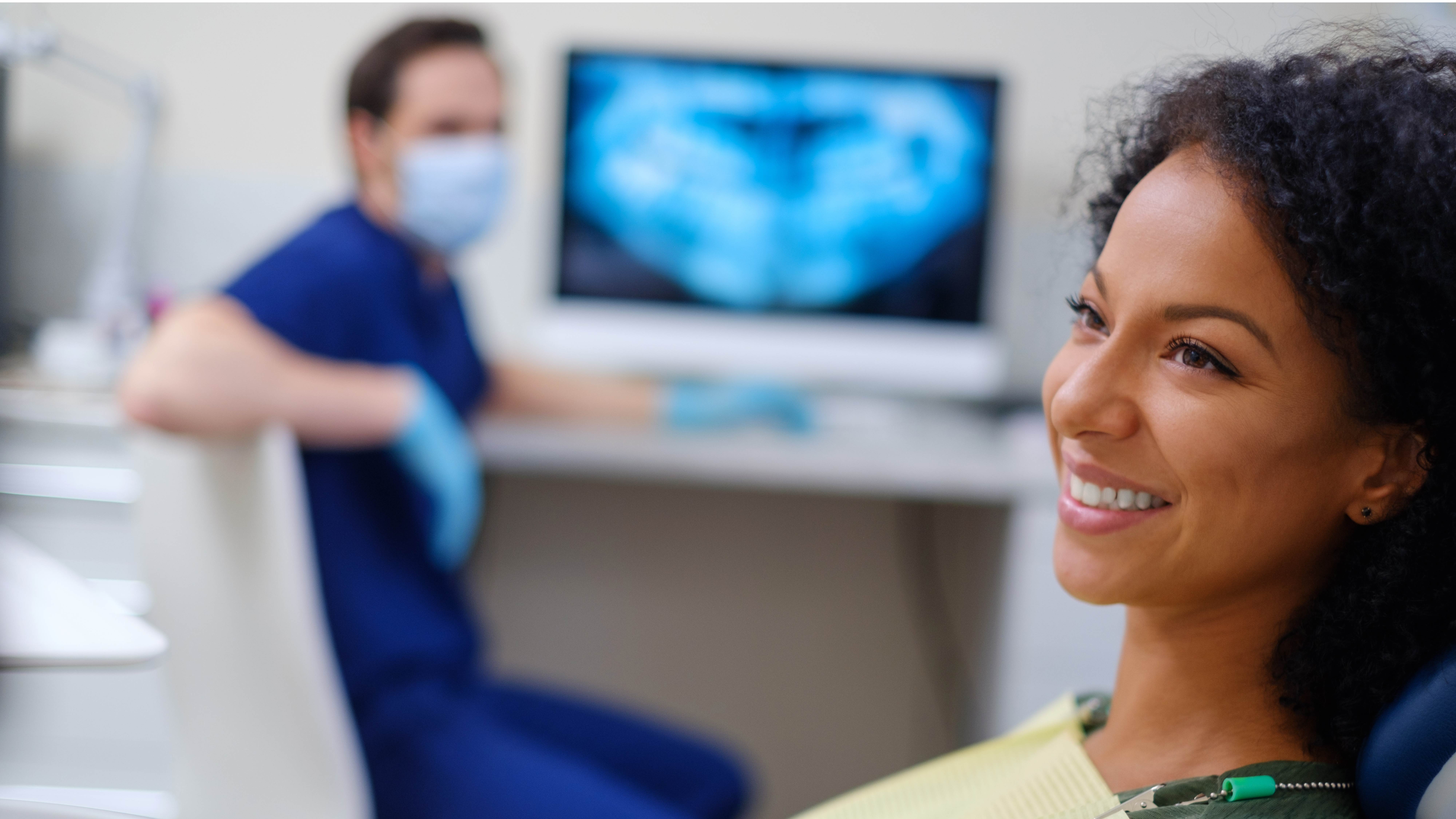 Before you arrive for your oral surgery at our practice in College Park, there are several things you can do to make sure you have the best surgical experience possible. Your oral surgeon will make sure that your dental health and well-being are addressed, but what happens after you leave our office is up to you.
Don't worry.
As long as you follow your oral surgeon's instructions and have patience with the healing process, you'll be back to normal quickly and without complications. If you do have any concerns during recovery, just reach out to our office and we'll provide assistance and answers, no matter whether your surgery was a simple tooth extraction or a more complex procedure.
1. Have Patience with the Process
Healing takes time and patience. Trying to rush things back to "normal" can lead to painful complications and even damage to the surgical site. Your body knows what to do, and if you need some extra help in the form of antibiotics or pain medication, your oral surgeon will provide you with a prescription.
2. Have Patience with Yourself
You might notice that you feel more tired than usual following surgery. This is normal. Your body requires extra energy to heal, which can translate to a sluggish or fatigued feeling. Give your body what it needs—rest. Take some time off of work if you can to avoid stress and better focus on taking care of yourself.
3. Listen to Your Oral Surgeon
Before and after your surgery, your oral surgeon will take the time to review your post-op instructions from foods to eat (and avoid) to how to care for the surgical site. Listen carefully, review any paperwork your surgeon provides, and follow these instructions. If you have any questions about any of your surgeon's instructions, please don't hesitate to ask. Your surgeon is just as committed to a healthy recovery as you are!
4. Take Any Medications as Prescribed
Antibiotics to prevent infection, anti-inflammatories to prevent swelling, and pain medications to keep you comfortable are all commonly prescribed following oral surgery. If your oral surgeon provides prescriptions for these—or other treatments, such as prescription toothpaste or rinses—fill those prescriptions right away and take them exactly as directed. Your pharmacist can answer questions specific to your medications, such as whether they should be taken with food or at a particular time of day.
If you have any signs of side effects, call our office right away. If you experience an allergic reaction to a medication that affects your breathing, call 911 immediately.
5. Use Warm and Cold Compresses to Manage Swelling
Even with anti-inflammatories, swelling is normal. In fact, it's an important part of the healing process. You can keep your swelling manageable and stay comfortable by using warm and cold compresses. For the first day or two, ice packs are the best option. Be sure to wrap your compress in a towel to avoid injuring your skin. Keep the pack on for 15 minutes at a time.
After these first couple of days, make the move to a heating pad, again in 15-minute increments. This will help stimulate blood flow to the area to promote healing.
6. Keep the Surgical Area Clean
Unlike other surgical procedures, we can't place a bandage on a surgical site in your mouth. Protect your oral surgery site with diligent oral hygiene. Swish gently with saline after you eat—but not too vigorously, as you want to protect the clot that is forming at the surgical site. This clot is an essential part of healing, serving to protect the site. If it's disturbed, your risk for complications rises.
Don't brush or floss the affected area, but do brush and floss the rest of your teeth as you normally would. If you are prescribed a rinse to use following surgery, use it as directed.
7. Choose Soft Foods Following Oral Surgery
Stock your fridge before your surgery to make sure you have a good selection of soft-textured, nutritious foods following your surgery. Softer foods will be more comfortable to eat and won't disturb the healing site while crunchy or chewy foods run the risk of causing injury or infection.
Some good options to have on hand after oral surgery include:
Protein shakes
Canned soups
Oatmeal
Hard-boiled eggs
Yogurt
Fruits, vegetables, or other ingredients to blend for smoothies
When drinking beverages, smoothies, or protein shakes, sip from a glass; don't use a straw. A straw requires you to create suction in your mouth, and this can actually be enough to dislodge that healing clot.
8. Take a Break from the Gym
Remember—rest is the name of the game. Take it easy on running, jogging, weight lifting, and other types of strenuous activity while you are healing. Pushing it too hard can lead to bleeding at your surgical site, prolonging your recovery time. This doesn't mean you have to sit on the couch. Less strenuous activity, such as a walk or stretching, is perfectly fine—and good for you!
9. Don't Smoke or Vape
While this is always good advice, it's especially important while you are healing. Smoking restricts blood flow, and good blood flow is necessary for healing without complications. Plus, like drinking through a straw, the draw when you smoke or vape creates that same suction, which could dislodge the healing clot.
We know quitting smoking is much easier said than done. If you're not ready to quit yet, at least try not to smoke while you are healing. If you need help, talk to your oral surgeon and learn your options.
10. Don't Be a Stranger
Your post-op and follow-up visits are important. Don't miss them! Your oral surgeon needs to check that you are healing properly and that you aren't showing any signs of complications that could impact your dental or overall health. Plus, your follow-up visits are the perfect opportunity for you to check in with your surgeon and ask any questions you have or bring up any concerns.
We want to make sure that you are satisfied with your surgical experience and have a smooth, quick, complication-free recovery. If you stick to these guidelines and your oral surgeon's instructions, you should have a faster, more pleasant recovery after your oral surgery.
We're glad that you're taking the next step to have better dental health, and we're glad that we can be the ones to help you. Remember, our office is only a phone call away, so never hesitate to call with questions.
Are you still at the beginning of your journey? We're happy to answer your questions, too! Call us today to schedule a consultation with our skilled and empathetic oral surgeon.