If you're experiencing a DENTAL emergency, or need to schedule an appointment with one of our SPECIALISTS, please call our office directly at (301) 238-7083.
See How We're Helping to Deliver Safe Smiles Everyday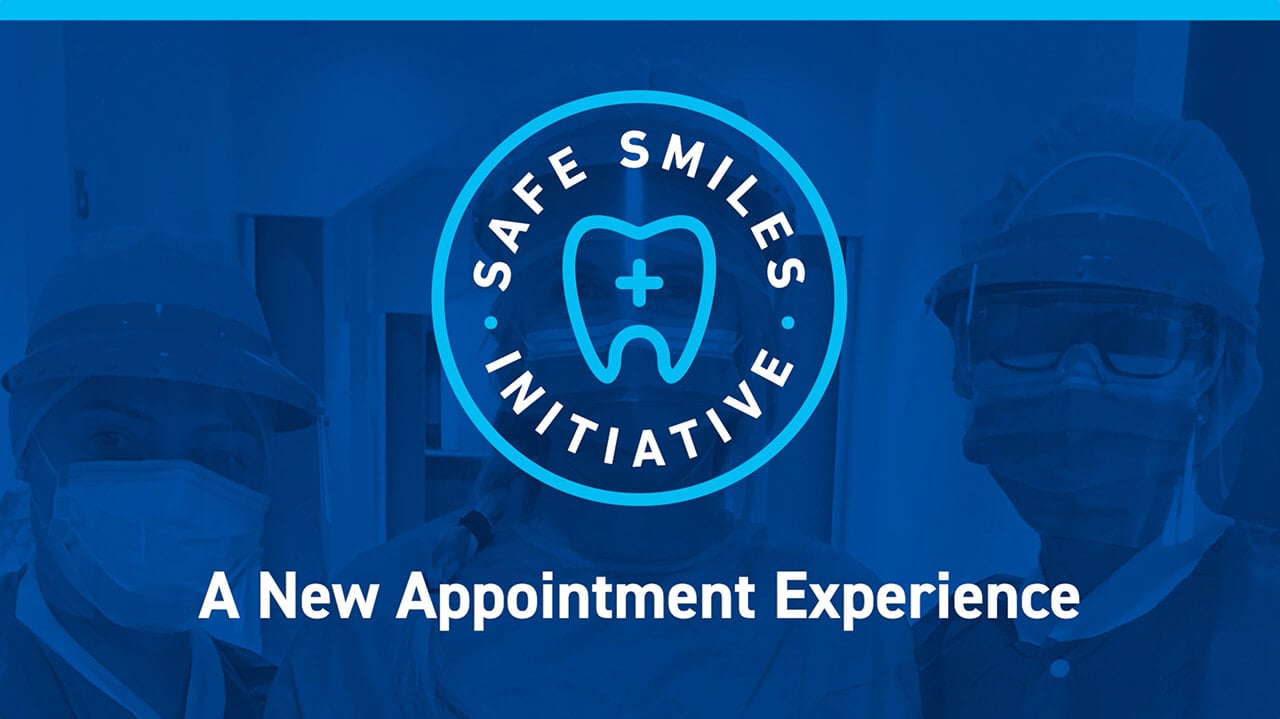 Office Hours
Monday

7:00 AM – 5:00 PM

Tuesday

7:00 AM – 5:00 PM

Wednesday

7:00 AM – 5:00 PM

Thursday

7:00 AM – 7:00 PM

Friday

7:00 AM – 5:00 PM

Saturday

7:00 AM – 1:00 PM
* Open Thursdays until 7PM twice a month
CareCredit
CareCredit is a healthcare credit card designed for your health and wellness needs. Pay for the costs of many treatments and procedures through convenient monthly payments.
Our patients leave smiling


I will admit to being a real chicken when it comes to the dentist. Everyone in the office does a great job of making you feel at ease and confident about the whole process. I would and have recommended Dr. Tiwary and the rest of the team to anyone seeking dental services. You can no go wrong with them,

Maxine G.



The best experience ever with a dental procedure. My tooth broke off due to very poor dental care and I used their website to request an appointment. They got me in the same day and didn't extract the tooth but instead filled what was left and repaired the adjacent tooth as well, all within 1.5 hours, both teeth look original and match the other teeth. The staff was super friendly and the Dr…

Casey P.



College park dental has served my dental needs for over 30 years. I trust Dr. Braeger without question. He is extremely skilled and has a wealth of integrity. His team is professional, competent, and caring. I wouldn't trade Dr. B or College Park Dental for any other dentalffice in the world. Thank you so much.

Phyllis R.



For more than 35 years I have received very professional,, courteous and friendly service at College Park Dental. Dr Brager, Sue, Bernard, Tiffany, Mary and the entire staff provide first class service at every visit.

Amy G.



Dr. Brager has been giving me excellent care for 20 years. I trust him and appreciate his skill and consideration.

John B.



Friendly people. Quick getting in and out. Great service.

Keenan D.



I have been going to College Park Dental since the 90s and Dr. Brager has been my dentist. Dr. Brager, Bernard, and Teresa have always, each time I have gone, been outstanding. They are very professional, efficient and kind. I can not praise them enough when I had an emergency in 2014. They were wonderful. Thanks to Dr. Brager, Bernard, Teresa, and Melissa for being such a wonderful team.

Causaunda F.



I had to get three fillings done by Dr. Brager, and he did a great job! He explained each step of the process, made sure I was comfortable, made sure I had no pain, and made my overall experience a pleasant one. The staff was excellent also! Thanks to everyone!

Darlene Y.



I think I have been going to Dr. Brager for 42 years – since 1975, before College Park Dental. Between the work he and his team have done and his referrals, I have a good working set of teeth and with my teeth that is a challenge. I have confidence in Dr. Brager's appraisals of my teeth and the dentistry tools available to help keep them and in the team's technical achievements.…

Jean S.



I had a great experience at College Park Dental. I went in for a cleaning with Dr. Tiwary and her assistant Cindy, Both were so kind and made me feel comfortable. Cindy and I had small talk and just felt like I was talking to a friend and very professional. She was very polite and made me aware of what procedure was going to occur and informed me I was in good hands with Dr. Tiwary.

Marina S.



Having been going to Dr Brager for many years. Always great experience. Appointments on time and always available for emergencies.

Kaiserpedss U.



I have been a patient of Dr. Brager's for more than 30 years. He is not only an outstanding and careful dentist, but he is entertaining while in the chair! Very informative on what to expect/next steps. Sarah

Sarah T.



Very friendly and efficient staff!

Erin S.



Always great service from Dr. Brager.

Raheem D.



Dr. Tiwary is a wonderful dentist. My wife and I travel a ways to have her as our dentist.

David B.



Not only am I happy with the dentistry, but it's the only medical office where I never have to wait. I show up at my appointment time, and five minutes later, I'm sitting in the chair. The office runs like a well oiled machine.

David E.



For years I've been frightened to go to the dentist, so I put it off as long as I could. Then I needed dental work and had to bite the bullet and make the call. I called someone close to home, relayed what a coward I was so they put me with Dr. Brager and for the first time in my 69 years I don't dread going to the dentist. Everything is does is just right, it's completed, I feel…

Joy T.



I've had service at college park dental numerous time and all my experiences has been awesome. Dr. Bragger is phenomenal in making you feel comfortable and relaxed during your visit and procedures. He's also a honest and reliable Dr. The front office is also pleasurable. Ms. Jackie H helped me yesterday and she was very helpful and nice. She advised me on different options pertaining t…

Tamika B.



I've been going here for so long. I've seen lost of dentists here. I really recommend Dr. Majid. He treats you with respect and does a good job. My teeth aren't perfect but I like when he tells me I have excellent dental care. Makes me feel good 😊

Melissa M.



I have been coming here for over 18 years and have had nothing but positive experiences. Dr. Hoang is very friendly and professional and always takes her time during my appointments.

Rachel P.



I have been coming here for over 18 years and have had nothing but positive experiences. Dr. Hoang is very friendly and professional and always takes her time during my appointments.

A U.



I've been coming to this office for years now and Dr. Brager and the staff have always been very kind and helpful.

Kevin Y.



I didn't have any insurance but Jackie came up with a affordable payment plan and got me approved for their in house insurance. Left really relieved

Jasmine G.



I've been a patient of Dr. Brager for quite a few years. He has always been kind and thorough in his dentistry. He is very friendly and wise in his advice and counseling regarding my dental needs. I have recommended him to others quite a few times. The staff there is great too!!

William W.



Great place for dental care! I use Dr. Majid… who is skilled and caring… and has a great sense of humor! That's always good when one is in a dental chair! In addition to Dr. Majid, his assistant – Lynn – was great… she took the xrays and assisted Dr.Majid in the procedure. A skilled and very friendly assistant!

Maureen F.



I have been a patient here for many years, I currently see Dr. Su. Not only is she a great dentist but a wonderful person with a fine sense of humor. What I want to make clear is that this is a well run high quality group of professionals. From Jackie at the front desk to Dr. Su and her assistants all the way to Dr.Brager, this Dental practice is top notch ! You don't need to look further.

Peter M.



For fifteen years my family and I have gone here and they are always good with us.

Edward P.



I've been going to College Park Dental for the last 3 years or so. Prior to going here, I hadn't been to the dentist in over five years. Throughout the past three years, I've had over a dozen teeth that required fillings, 4 teeth that required root canal therapy, and several other teeth requiring crowns. Note that she did not perform the RCTs; they were performed by a referred…

Jeremy Z.



My husband and I have been going to College Park Dental since 1990. Later in life I wanted someone to take a look at my children's teeth and Dr. Majid Haghighiyan agreed to see them. Since 2003 the whole family have been going to him and we are very pleased with his service. Always giving good advice to maintain the teeth healthy. The treatment he renders is very thorough and of extreme qual…

Alicia N.



The staff is polite and courteous. The Dentist's are thorough and attentive to my needs. Highly recommended if you are trying to find a great dentist office in a convenient location in Maryland.

Jason A.



I believe that the highest rating is that I have been a patient at College Park Dental nearly 20 years. I never had a need of wish to change dentists. Although this is a large practice, there is no lack of individualized attention. The doctors are knowledgeable and caring. They provide excellent information of the patient's problems and explain a variety of solutions without pressure to acce…

Edit S.



I have been going to College Park Dental for 15 years. The administrative and dental staff are knowledgeable, courteous, and friendly. The office is immaculate and equipped with the most current dental equipment and procedures. The office hours are wonderful and allow for appointments starting at 7am, even on Saturdays. Emergency appointments are always accommodated. I will continue to use this pr…

Anonymous



I love College Park Dental. Over the years the staff has been very good to me from making an appointment, to explaining my estimates, to handling my dental processes in which Dr. Braeger is to administer. Dr. Braeger is experienced, patient, and will explain everything he's doing and why he chooses to go the route he is going. I have no doubt in my mind that Dr. Braeger has eased my fear of…

A A.



I love love love College Park Dental. My Dentist is Dr. Miriam Bemani and she is excellent. She is so kind, caring and understanding. Within a matter on months she got my teeth in top shape. With each visit she talked to me and made sure I understood what was going on and she really helped me learn how to care properly for my smile. I will forever be a patient to College Park Dental. Thank you Dr.…

Johana D.



College Park Dental is the best! I recently had a bridge made and Dr. Brager told me that he wanted me to be 100% satisfied and after 2 adjustments I'm happy to say that I am 100% satisfied. My husband and son also go to CPD. My husband stopped going to see dentists because of the bad experiences he's had, but he continues to go to CPD and is very pleased. We have not had a dentist tha…

Martha W.



Best kept secret in town or should I say county. This dental office is friendly & professional. Always keeps me up on my appointments by giving be email, text message & personal call reminders. They explain the services to you & make sure you we comfortable with the payments & services before they are rendered. I've been going here for over 6 years & I couldn't…

Laseandia H.



Our family has had great dental work at College Park Dental for over 20 years. They treat us like family and this helps us to relax. Going to the dentist is not usually "fun"!

Anonymous